TOPULIGHT
LED solar street light 50W
Description
LED Solar street lights features:
A solar street light is powered by solar energy and is used in city road lighting, highway led lighting, parking lot areas and along different streets for lighting purposes. It uses a battery plus photovoltaic panel that is charged during daytime for lighting at night. Solar led Street light has other features such as motion sensors and remote controls that come in handy or automatically when lighting up difficult areas to the wires.
The following features have made solar street lights more popular by the day:
• They can be installed anywhere.
• Are easy to install.
• Solar led street lights have low maintenance.
• Solar street light providing high lighting.
• Solar led road lamps are better return on investment.
• Mainly solar led street lighting are using renewable source of energy that makes the solar lights with long lifespan by low costs.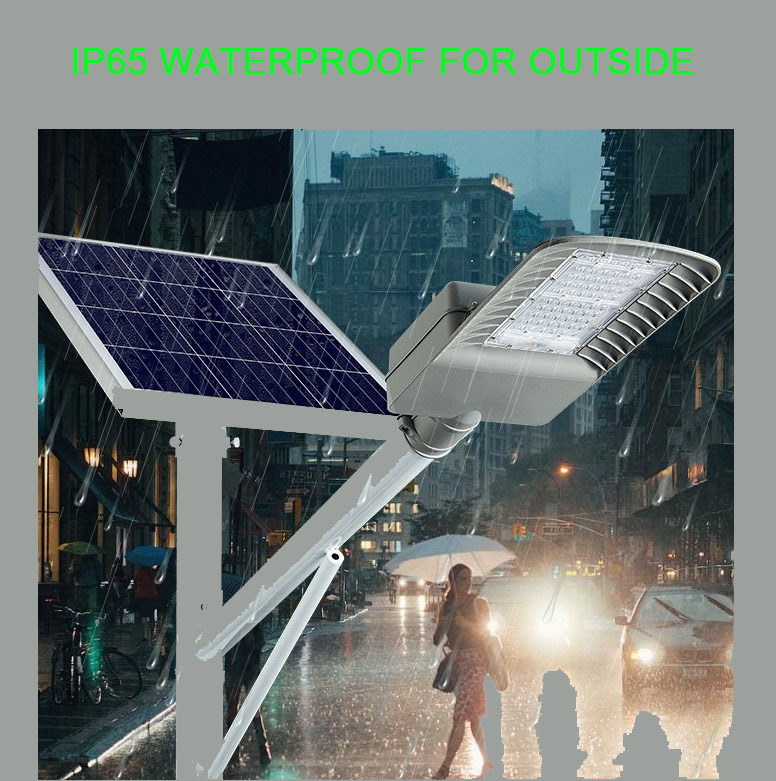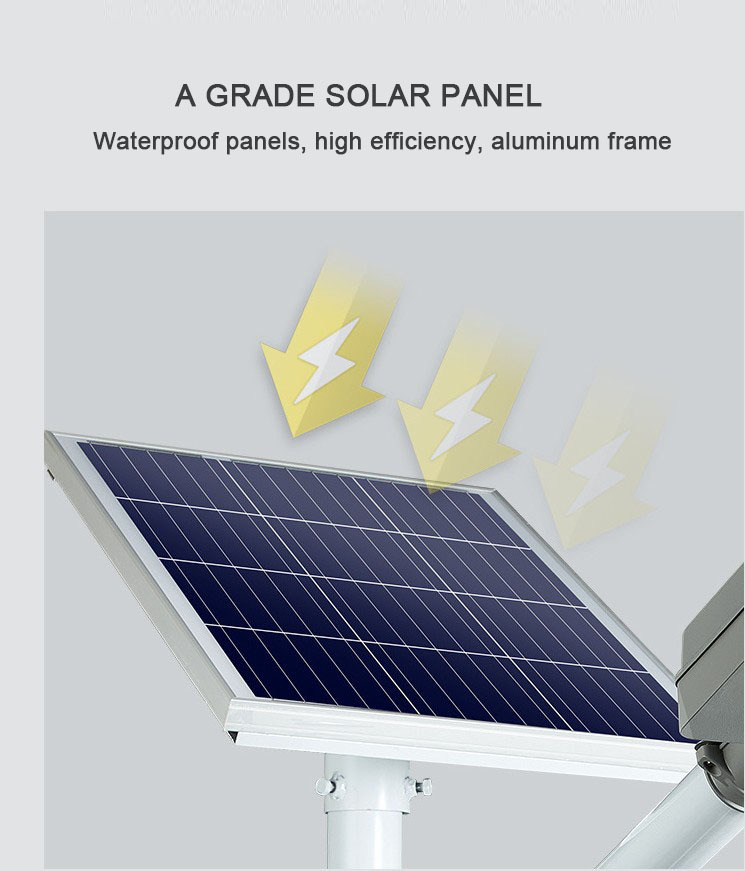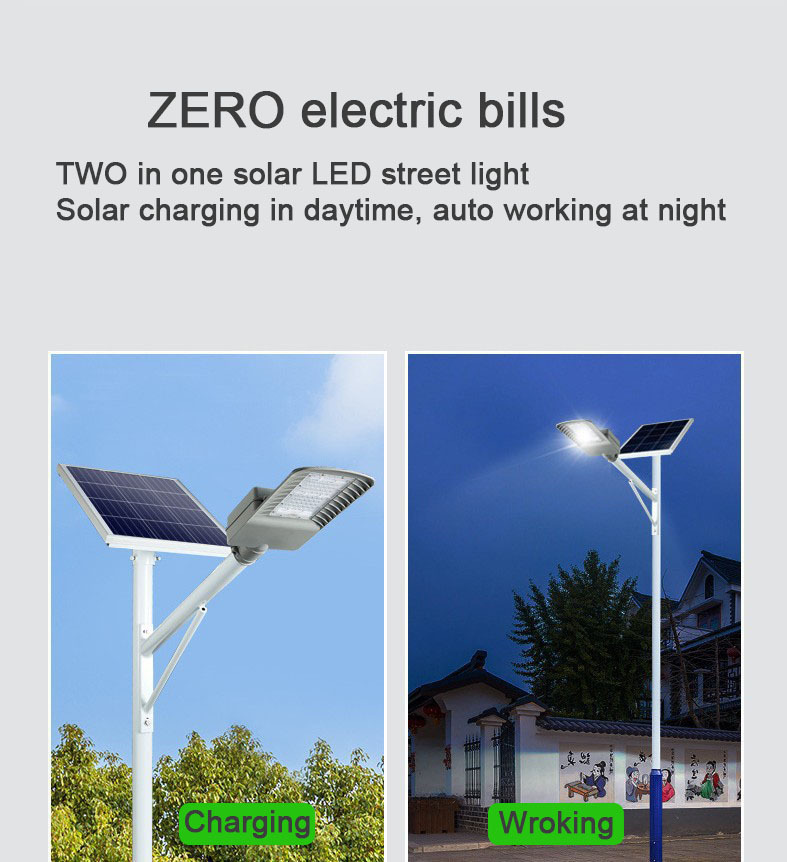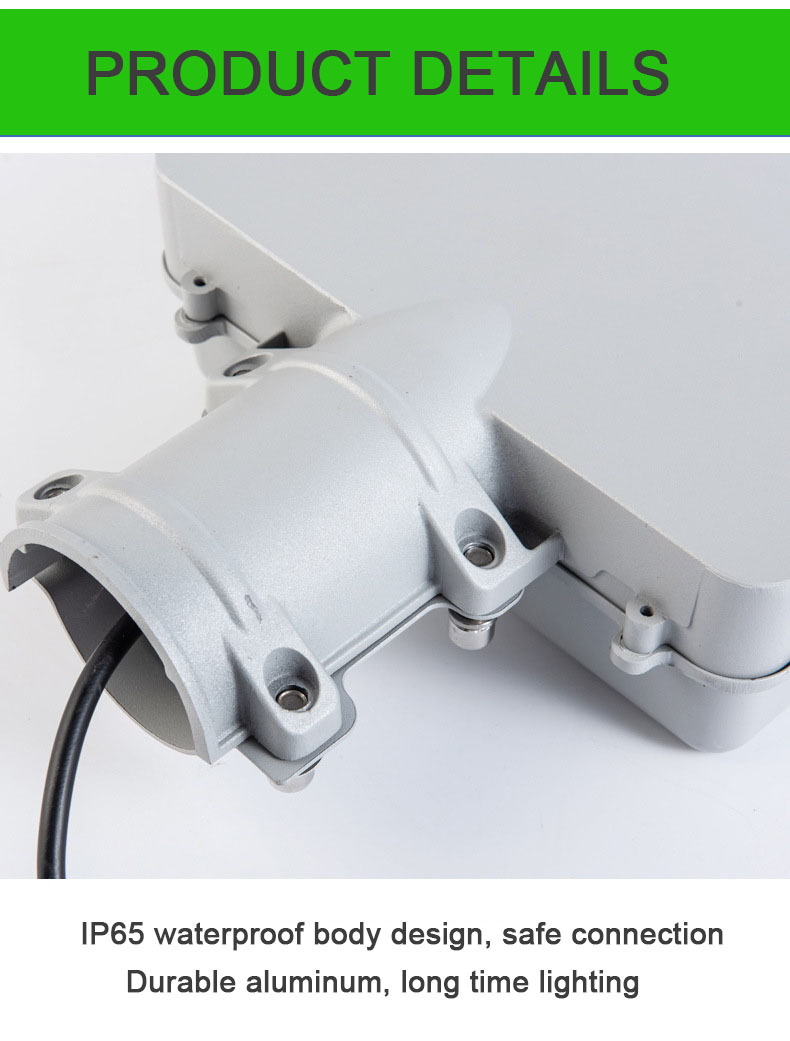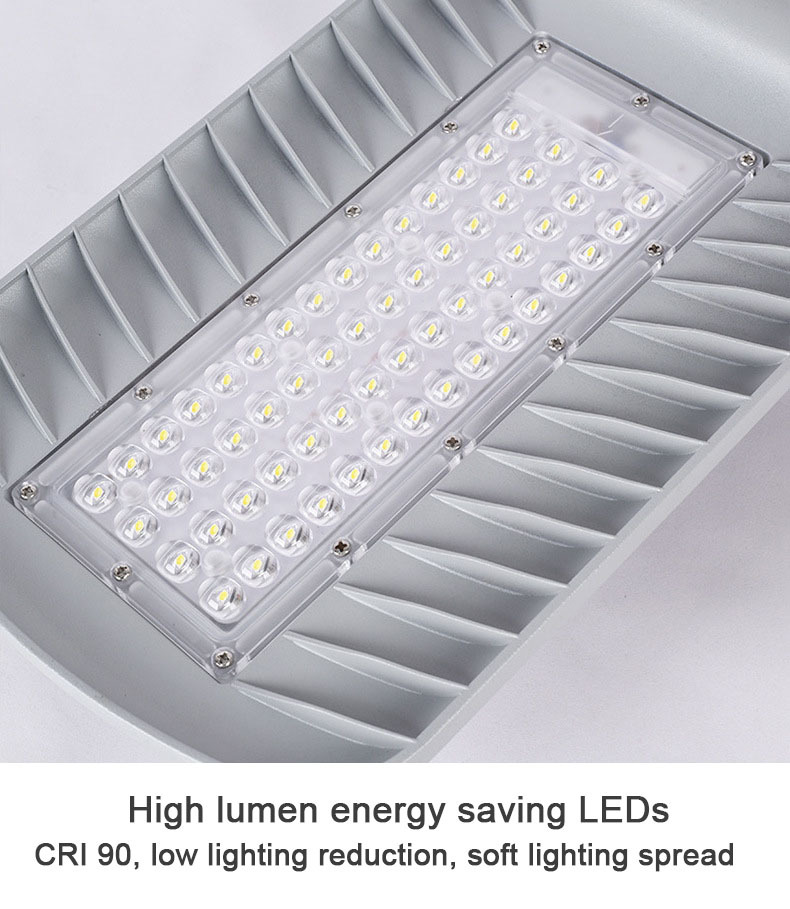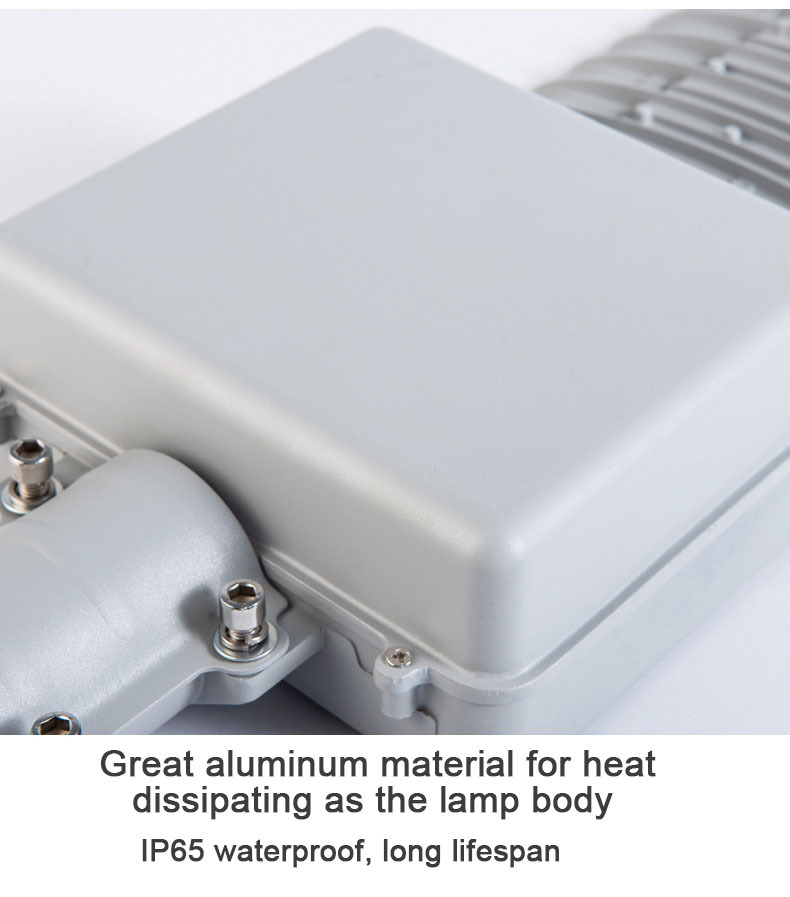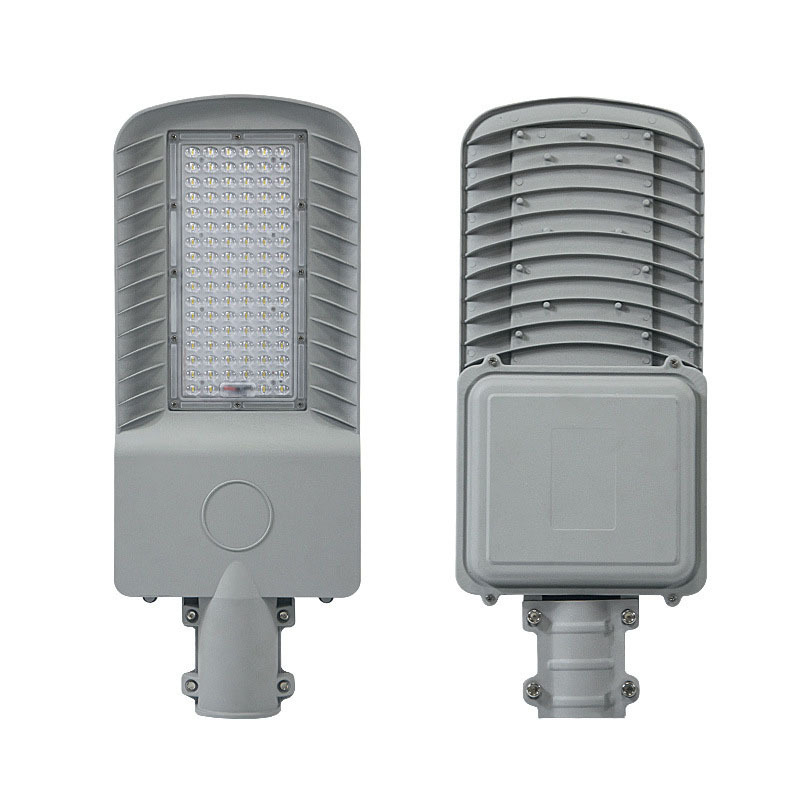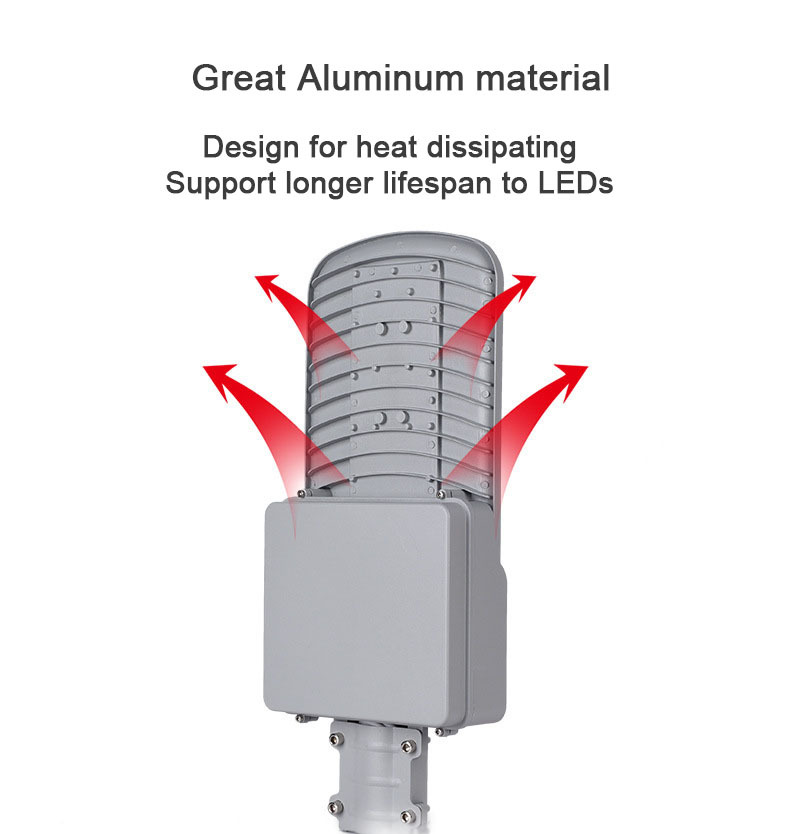 Advantages of LED solar lighting
The upfront costs for solar lighting may not be pocket-friendly, but it is usually cheaper in the long run since you do not pay monthly bills. The following are some of the key advantages provided with a solar powered LED lighting system:
• Solar outdoor lighting powered by the sun is the best alternative for standalone commercial solar outdoor lighting system since you get to do away with trenching and other installation costs.
• The system is completely powered by solar energy and uses renewable energy technology, making it one of the best green lighting alternatives.
• With accurate installation, you get to deal with low-cost maintenance that only involves replacing the batteries every five to seven years. With all other components having a lifespan of 20-30 years, cleaning the components is recommended to enable them to last longer.
• Zero energy bills: As much as the upfront costs may be intimidating, the overall costs are affordable because you do not need to worry about monthly electricity bills.
• Lowers down the emission of carbon dioxide by using green and clean energy that is renewable and eco-friendly.
• Solar lights have a low voltage DC and no wiring so less dangerous than the electric power of 110-220V-AC
• The modern solar lighting solution has a smart controller function, including motion detection and photo-sensor, allowing auto-time, turn on and off for lighting during the night.
• The solar lighting system is not prone to blackouts that may result from extreme weather. Their upgraded battery technology enables them to shine for about five days, even without sunshine.
• Unlimited source of energy: Being that solar energy is inexhaustible as long as you can gain access to the sunshine. It makes solar lighting solutions the best for long-term energy solutions.
• Wide range of variety: Solar lighting solutions come in various styles, types and shapes. It gives an individual the chance to select what suits their needs and preferences.
• Longer life-span: traditional street lights can take you up to 5,000 hours while the solar lights can take you up to ten times longer providing quality lighting options.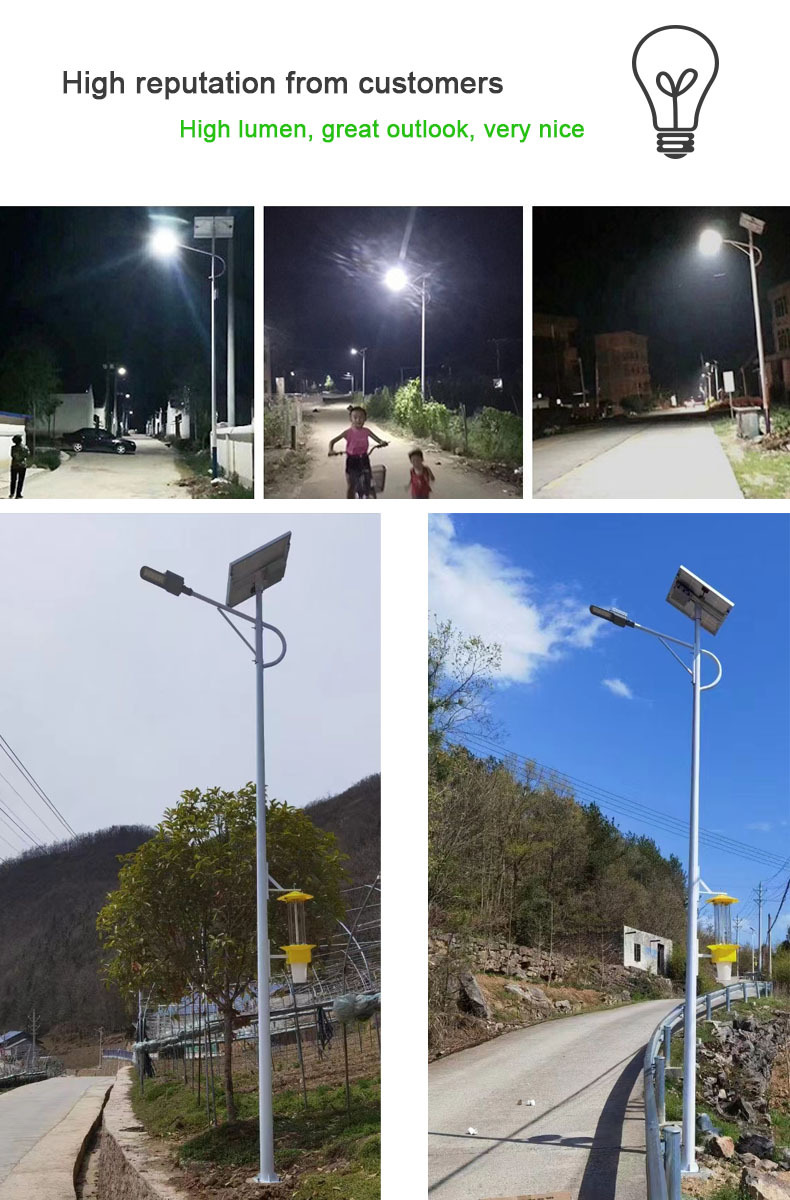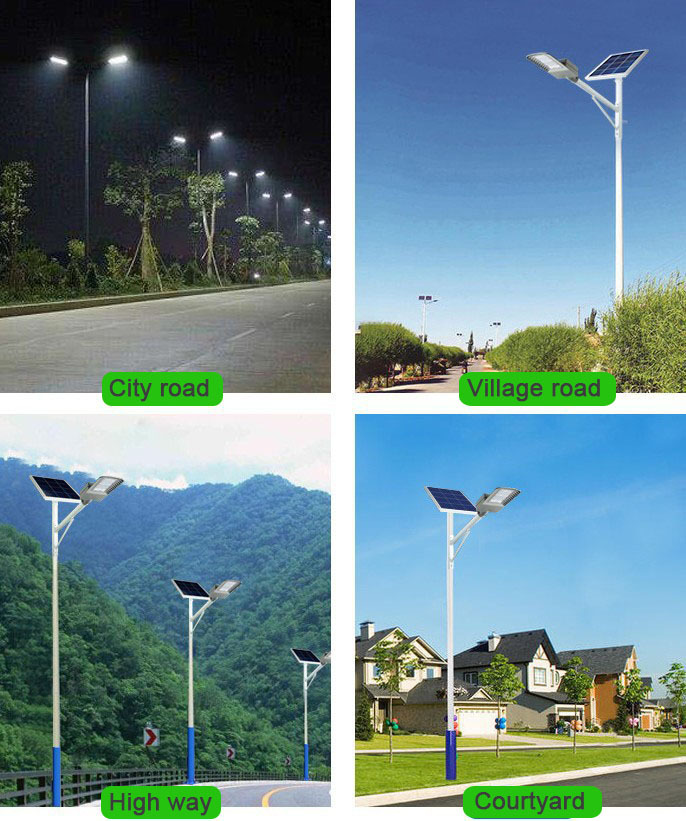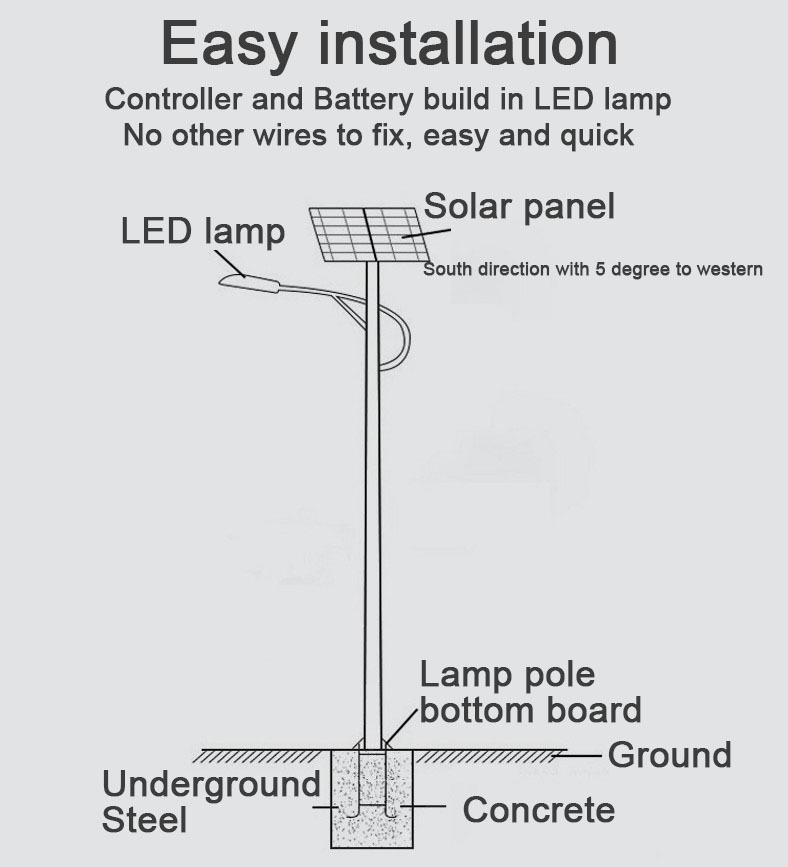 Different models with specifications:
Model
YLLT-TSD40W
YLLT-TSD50W
YLLT-TSD60W
Solar panel
6V 36Wp
6V 50Wp
6V 60Wp
Battery Capacity
30Ah
48Ah
60Ah
Battery type
Grade A Lithium Iron Phosphate Battery (LiFePO4) with Mirco-BMS, 3000circles more
LED lamp power
40LEDS
50LEDS
60LEDS
LED chip
Philips SMD3030
Lumens(LM)
1800-2000Lm
3000-3300Lm
4000-4500Lm
LED Lifespan
100,000 hours
100,000 hours
100,000 hours
Controller
Light montion sensor+Remote control
Lighting Angle
140°x70°
140°x70°
140°x70°
Solar Charging time
6-8 hours
6-8 hours
6-8 hours
Discharge time
48 hours
48 hours
48 hours
Color temperature
6000-6500K
6000-6500K
6000-6500K
Working temperature
-30℃~+80℃
-30℃~+80℃
-30℃~+80℃
Pole height
3-5m
3-5 m
5-7 m
Pole distance
10-15m
15-20m
20-25m
Mounting Brackets
Arm Bracket
Arm Bracket
Arm Bracket
Material
Die-casting Aluminum
Die-casting Aluminum
Die-casting Aluminum
Lamp body size
400*160*70mm
515*205*80mm
520*205*80mm
Solar panel size
600*350*17mm
670*445*20mm
670*540*30mm
Packing
51*31*16cm/1set
71*48*17cm/1set
74*62*25cm/1set
By express: DHL, UPS, FEDEX, EMS, EMS GLOBAL..ECT.
By train especiall Europe countries
Material:

Die-casting aluminum
Working model:

Auto working,Sensor switch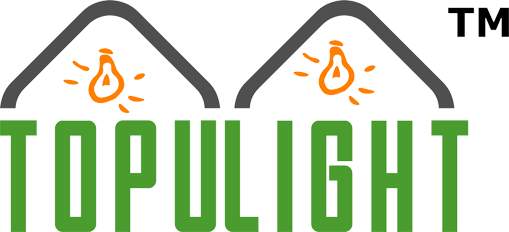 Your cart is currently empty.